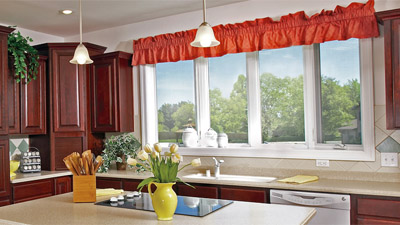 Wisconsin Homes is a Focus on Energy certified manufacturing facility. The Wisconsin Focus on Energy New Homes Program helps you make the most of your investment with a high-performance home that saves energy and money. As a construction partner, Wisconsin Homes is trained to help you build a home that's safer, more comfortable, efficient and built to last.
In addition to building energy efficient homes, the manufacturing process lends itself to being environmentally friendly in other ways as well. Waste from a site-built home typically goes to a landfill while we have the ability to recycle.
Currently we recycle the following:
Cardboard
Drywall/Wood Products
Vinyl Siding
Copper
Steel Banding/Aluminum
Drywall Sludge
Undercarriage Tires
Used Oil
INSPIRATION HOMES
At Wisconsin Homes our Inspiration Homes are what set us apart from the competition. Our independent builders are also a big part of our success, so we want to help them as much as possible. Some of the ways we do this is by providing professional literature, custom floor plan drawings and customer leads. However we don't stop there—we also help in the design process. One of the unique benefits we offer is the use of material for a computer program called Chief Architect. This software gives you and your customer the ability to apply custom changes to standard floor plans, in real time! This is just another way Wisconsin Homes inspires...
FACTORY TOURS
Wisconsin Homes invites you to visit our facility in Marshfield, Wisconsin to see firsthand the efforts we make to provide our customers with the highest quality home on the market. Tours help our customers understand the building process from start to finish. They educate visitors on the benefits of precision built construction along with features about our Inspiration Homes, which differentiate us from other builders. Our facilities are clean and well managed which is what you expect from a company focused on quality and excellence. Once you tour our factory, we are confident you will be inspired to build your next home through Wisconsin Homes. Call 715-384-2161 to arrange your personal factory tour.